Back to Wellness
Just because you're away from home, we don't see why your workout should suffer. We have covered all the body fitness basics from personalized workouts on the beach to yoga on our sundeck, so your stay at The Norman really feels like your home from home, in Tel Aviv.
Click here for full Wellness menu
Scroll to page content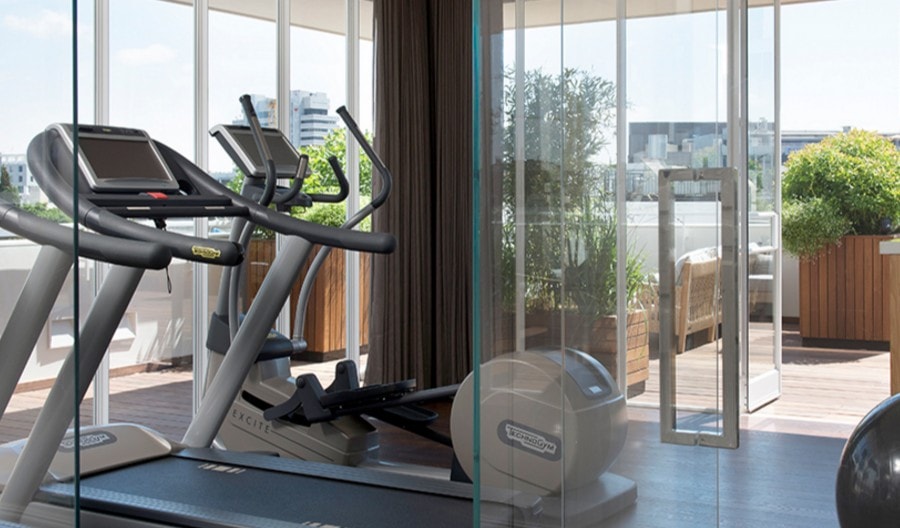 Gym
Open 24 hours a day and located on the 3rd floor, guests have the opportunity to use the latest in fitness equipment. Simply use your room key card to access the gym and make the most of keeping fit.
Our user-friendly Technogym equipment is renowned for its state-of-the-art design and cutting-edge technology. If you would like to book a personal trainer to develop a customized workout plan and accompany you throughout your workout, this can be arranged at an additional charge (24-hour notice is required please).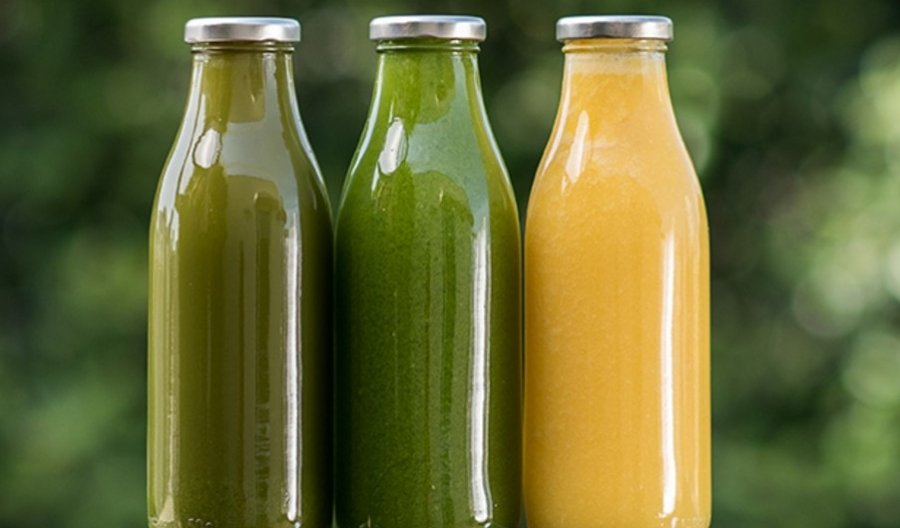 Detox Juicing Program
Our cleansing program consist of 7 bottles of delicious and filling juices and smoothies loaded with antioxidants, vitamins and minerals to help you balance alkaline in your body, detoxify excess toxins and rejuvenate your entire system. All juices include organically grown local fresh fruits and vegetables and potent healing organic roots such as ginger and turmeric. All ingredients are hand selected so juices can be designed to fit your individual tastes and needs.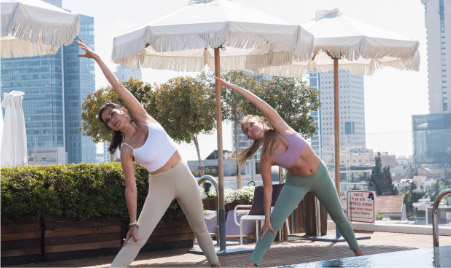 Yoga & Pilates
For guests who enjoy Pilates or Yoga, it is possible to borrow our yoga mats or pilates balls to either work alone or our professional instructors are available to work with you in the tower garden, citrus garden or on a reformer in a studio in a wide variety techniques, such as: Ashtanga, Iyengar, Vinyasa and more. Please ask on Wellness Reception for more details.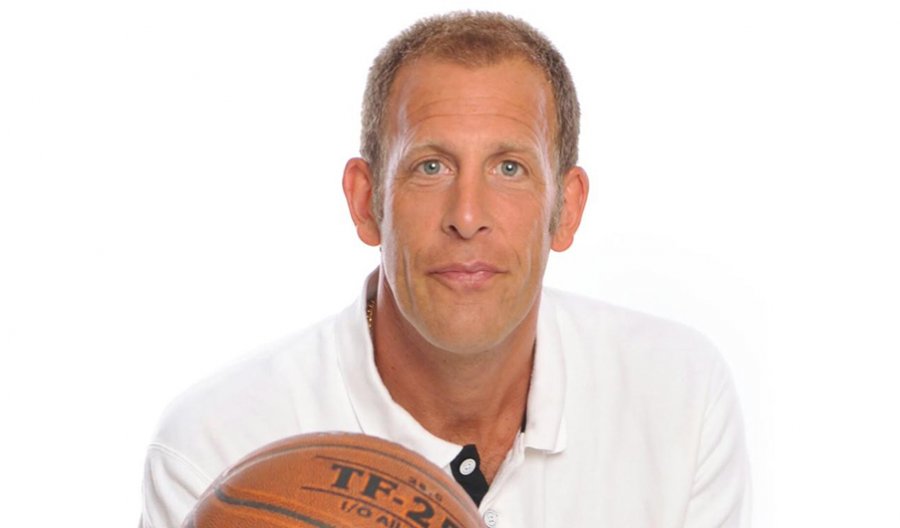 Meet our trainer: Sam Stiller
For guests personal fitness needs, world-renowned, former professional athlete – turned professional trainer, offers private fitness sessions for individuals, couples or groups.
Guests can choose to workout with Sam in our gym or in the great outdoors of Tel Aviv.