Back to Restaurants and Bar
Barak Aharoni, Executive chef at the award-winning restaurant Alena, cites "honest food" as his bottom line approach to his craft. Constantly adding to his understated menu that captures the unassuming, straightforward spirit of Tel Aviv, that draws on a variety of international fine dining traditions and Mediterranean renditions.
Scroll to page content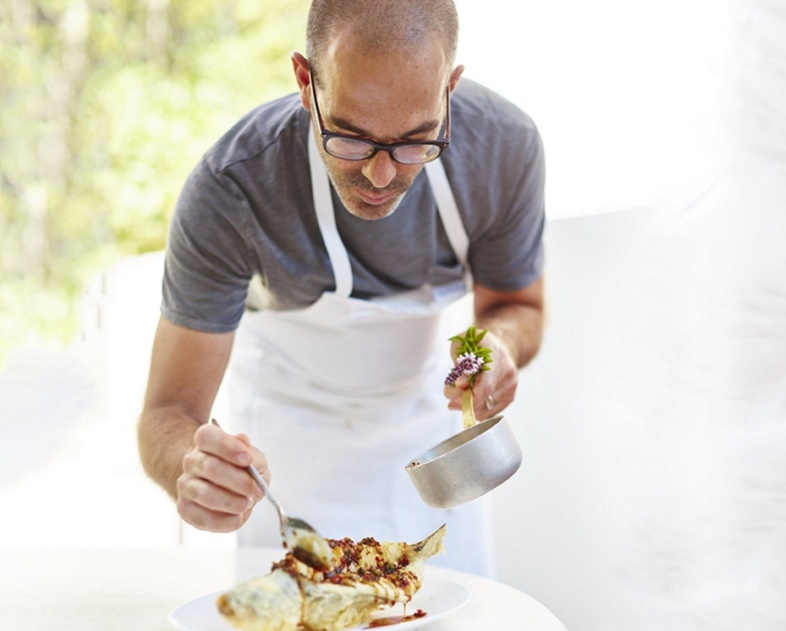 Barak Aharoni
Born in Ashkelon, south of Tel Aviv in 1977 to a Persian Father and Moroccan & Tunisian mother, food and the journeys it can take you on has played a key role in Barak's life from as early as he can remember. His childhood was characterised by bustling family dinners, full of rowdy debate and noisy siblings under the weighty aromas of date molasses, herbs and dry fruits.
Having worked in restaurant kitchens both internationally and locally, under the guidance of illustrious chefs, Barak has developed his own approach to cuisine that fuses the classic with the modern.
Constantly sitting at the point of cultural foodie exchange, Barak Aharoni's menu at Alena represents the contradictions and contrasts that are not only the roots of who he is but are the pillars of Tel Aviv. From his kitchen comes simply-titled food, full of honest home-cooked love, that echo tempered European fine dining bursting with hot seasonal Mediterranean flavours.